VGWB has a growing team of members and contributors: all of them are volunteers.
You can be part of our team as well! If you are interested in collaborating with us just let us know. Remember: you can help also dedicating very little time: the more we are the better it is! 🙂
Below, a short bio of some of the key people…
Board of Directors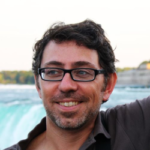 Francesco Cavallari – Founder & President
After graduating in Computer Science at the University of Milan, Francesco joined Ubisoft where he developed commercial video games during more than 15 years. As Programmer, Producer and Production Director, he worked in several countries (Italy, France, UK and Spain) and collaborated directly with development studios all around the world. After leaving Ubisoft, he founded Video Games Without Borders to maximize video games positive contribution to society. In 2015 he spent 6 months in Africa (Burkina Faso) as part of the first VGWB project. He is currently dedicating full-time to VGWB.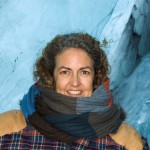 Montse Villar – Founder & Vice-President
Very experienced administrative professional, specialized in Human Resources, General Services, Travel Management and Event Organization. She speaks 5 languages and she is used to work in a multinational environment (like Ubisoft, Gameloft, Eni). She is a passionate traveler, apart of taking care of her 3 "kids".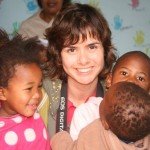 Miriam Lozano – Founder & General Secretary
Graduated in Law at the University of León, Miriam has more than 10 years of experience in Marketing and Trade Marketing of mainstream products (Arbora&Ausonia, Procter&Gamble, Brita). She collaborated as volunteer for many years in different NGOs and she is especially interested in childhood care. She is a volunteer clown both in hospitals and in international missions.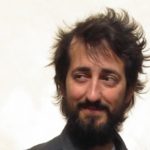 Stefano Cecere – R&D Director
Stefano is a game designer, developer, researcher, musician and activist.
Pioneering multimedia technologies since early '90, then web and multimedia consultant for major industries and artists, he's always been researching social impacting knowledge and intelligence for Peace and Nonviolence.
Today he works on educative and formative projects for kids and open minds.
stefanocecere.com

Key Contributors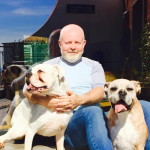 Shay Drohan – Global Marketing Advisor
Applying global marketing experience to the world of philanthropy. Shay has unparalleled expertise in consumer marketing and is now dedicated to using that knowledge to address challenges faced by non-profit organizations operating across the world. Shay has worked in leading marketing roles for two of the world's largest multi-national companies, Unilever and The Coca-Cola Company, and has lived in multiple locations across the world from Asia to Latin America. Most recently, Shay was in charge of global marketing for Coca-Cola's soft drinks business, leading marketing strategy across more than 200 countries. Shay has a passion for travel having visited more than 100 countries over the last 25 years. When not traveling, Shay's dogs will probably be taking him for a walk!!!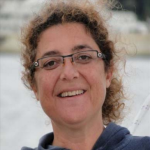 Mar Mas – Global Communication Advisor
More than 20 years experience spanning both written and visual assignments in all media — TV, film, print and web — throughout Europe, Latin America, Asia and the Middle East. Writer, coordinator and director of special programs, galas and many live programs targeting prime-time audiences on several TV networks in Spain (Telecinco, Antena 3 and TVE). Radio and print journalist, including serving as a correspondent in the Middle East. Directed and produced documentary series in América, Spain, Costa Rica, Indonesia, Argentina and Finland. Diver and underwater camera operator, with over 3,000 dives and experience in the Indian, Pacific and Atlantic oceans, as well as the Caribbean, Mediterranean and Red Sea. As founder of Kaisut Media, spent some 10 years in the field of environmental NGOs and marine reserves creating documentary films and other outreach, including securing sponsorship, with special emphasis on oceans and climate change. Project managed expeditions, work and volunteer groups.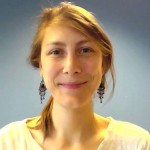 Coline Pannier – Global Education Advisor
Coline is an entrepreneur and game producer. Following her Masters in Political Science and HR Strategy, she joined Ubisoft and helped create the international training Academies. After moving to Amsterdam, she worked in mobile development and co-founded inaloop games, a startup exploring circular business models for board games. Passionate about education, she also taught production management at the Breda University of Applied Sciences. She is now consulting on team organisation and game design thinking, spreading the passionate spirit of game development all around the world.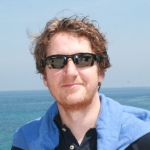 Dave Mariner – Games Industry Veteran
Dave is a serial entrepreneur and a 27-year veteran developer in the video games industry, now living in Malta. He is equally at home playing his part in software development, management, business development or community building. He is Chief Evangelist and co-founder of Karmafy, an emerging platform that connects businesses and philanthropic organisations to enable anybody to support causes they care about regardless of their own financial circumstances. With Karmafy, Dave has a personal ambition to enable 8.3 billion philanthropists by 2030. He loves to connect people, especially those trying to change the world for the better. He also believes that no-one should have to repeat the same mistakes he's made, but should instead strive to make their own, more interesting ones. As a result, he engages with education, games, and startup communities offering mentoring, guidance, and inspiration locally and internationally.