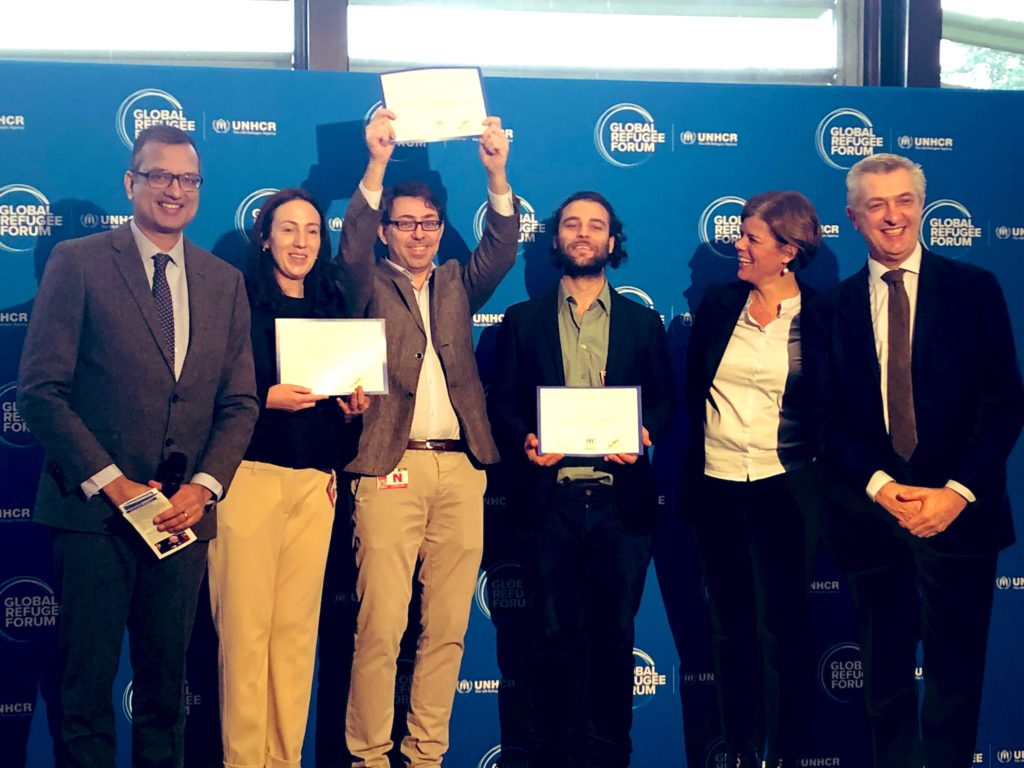 Every year, UNHCR, the UN Refugee Agency rewards innovation applied to help refugees thrive with the NGO Innovation Award. This year the award received 266 submissions from 59 countries and after a thorough selection process, a Jury panel selected the three winners of this year's edition…and Video Games Without Borders is among them!
We believe that accessible and engaging digital games can be a powerful tool to promote literacy and the psychosocial wellbeing of children around the world.
In two years Antura and The Letters has helped refugee children to learn reading and its efficacy was put to the test in Turkey, Jordan, Lebanon and Morocco. We are now planning to expand it to Afghanistan. 
The award ceremony took place on the 16th of December during the Global Refugee Forum at the Palais des Nations in Geneva.
Thanks a lot to Techfugees and all partners who will help us bring Antura And The Letters to Afghanistan: Code to Inspire, Partnership Afghanistan Canada, Cologne Game Lab and Roshan!
We strongly believe in digital games as part of the innovations we need to change the world for the better. There is a growing interest in using digital entertainment for social change and the award will allow us to speed up the development of our project and accelerate our impact.
If you are interested in supporting our projects, why not become our Patron?
We are a small non-profit organization and our administrative and overhead costs are low. Your donations go directly to the implementation of our programs and they will have a direct impact on improving children's education.
Your donation can be as little as $1 per month. And with $1 we can provide basic literacy for one child!
Click here to become our patron and help refugee children learn reading wherever they are and without Internet connection.