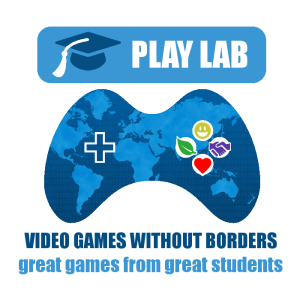 Play Lab is our training program in video game development, mainly targeted for students of developing countries. The students work in small groups during several weeks to produce a little game. This way they can go through all the phases of the development process and learn about the main components of a video game. Moreover, we encourage the Play Lab games to promote the culture, the traditions or the natural beauties of the country where they are developed.
VGWB plans to distribute the Play Lab games either on its website or on its official App. This way, apart of entertaining our fans, we give visibility to the students work and we promote the development of their country!
The first Play Lab program was run in 2015 in Burkina Faso with the students of the last year of Computer Science at the ESI (Ecole Supérieure d'Informatique) in Bobo-Dioulasso.
Read all news related with Play Lab or Burkina Faso.