VGWB is a very young organization and we still need a bit of everything!
We are building a community of volunteer contributors, both experienced professionals and good-willing students, including talents from both developed and developing countries.
Anyway it's good to list down all our main needs so that it's easier for you to understand how you can help according to your availability, from several hours a week to few hours a month…
We use Slack to centralize and organize all the communication, write us so that we can invite you to join our community!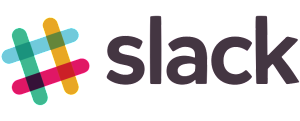 Needed Profiles
Game Development
2D Art – Illustration
We are currently looking for an artist/illustrator to draw all the elements of the promotional video of One World a Million Stories.
Better if he/she can work in a digital format in order to simplify the production!
Script and Storyboard are available on request.
Art Direction
In order to improve the visual quality of our games we would need the supervision of an experienced Art Director.
We won't need much of his/her time, a couple of hours per month could be enough!
Animation
We currently have a small animation team working on One World a Million Stories and we are looking for additional animators to speed up the production.
We are open to very different profiles, from good-willing students to experienced professional.
Don't worry about your time availability, animation work is split in very small tasks, so you can help with very little of your time.
We would be also interested in Technical profiles to help us automatize part of the animation pipeline.
Game Design
We have some game concepts we would like to develop and we are always open to hear new concept proposals.
Help us in designing VGWB games of tomorrow!
Programming
Even if our first game(One World a Million Stories) does not require lot of programming, we always need help on the technical side.
And we will soon kick off new projects that will need lot of programming!
Project Management
Since our community is growing rapidly, we need few coordinators to help us follow up the development teams.
Either experienced Producers / Associate Producers with very little of their time or Students interested in gaining a management/coordination experience could fit the position!
Scriptwriting and Translations
We plan to have all our games available in several languages, initially six (English, French, Italian, German, Spanish, Portuguese), but
Marketing & Communication
Marketing
Even if we already have in the team Marketing skills and experience, we would be very happy to have the contribution of expert marketers to position and promote VGWB games at the best.
PR & Media
We plan to actively promote VGWB games through several channels including social media and mainstream press.
We would need the help of experts in the field to properly prepare and execute the communication plant.
Translations
Our goal is to have our Website available in several languages: initially six (English, French, Italian, German, Spanish, Portuguese) but they may be more!
Fundraising
Public Subventions & Private Foundations
In order to operate properly (and be able to reserve most of the games profit to finance social projects around the world), we need to establish a proper business model and find our own financing channels to cover the structure costs.
Crowdfunding
Crowdfunding is a powerful tool to raise money for a specific project. In the near future we will need people with experience in setting up and running a successful campaign!
Website
Web Design & Web Development
The current VGWB Website is a good base, but we have more ambitious plans.
The VGWB Website will allow players to browse through all Games and Causes, staying always up-to-date thanks to the News section and the Blog. We need both Web Design and Web Programming skills in order to achieve it!
Legal
Counseling
Like any other organization, VGWB will need Legal Counseling for its operations and agreements.