They were born in a warfare.
They have never been to school.
They need our help.
Let's play together and change the game!
(Cover photo by Mai Saki)
Cologne Game Lab, Wixel Studios and Video Games Without Borders partner to help Syrian children
The world is facing a resource catastrophe; with over 2.8 million Syrian children out of school due to the now five year conflict, a wealth of potential human capital, creativity, and achievement is being lost.
In the light of this horrible tragedy, Cologne Game Lab, Wixel Studios and Video Games Without Borders teamed up  to form a partnership and find a way to limit the consequences of the situation.
We see EduApp4Syria, an initiative spearheaded by NORAD, the Norwegian Government, and several international partners, as a great launch pad for our new partnership. This opportunity will present the struggling Syrian children with the prospect of an education, empowered by technological tools that will help them circumvent the devastating situation.
We see this partnership as a coming together of three entities dedicated to improving and empowering the lives of future generations, through providing them with a proper education allowing them to pursue fruitful careers. Each party brings to the table something unique, to form a strong bond, committed to fight illiteracy and the humanitarian crises ever looming in Syria.
Cologne Game Lab (CGL) is part of the Faculty of Cultural Sciences at TH Koeln (Cologne University of Applied Sciences). The Institute promotes the research and development of interactive content, such as digital games, playful software applications as well as interactive film and TV formats. CGL is bridging the gap between interactive art, entertainment and learning. By hosting public events and expert conferences, CGL discusses crucial and controversial games topics, making them available to the public and thus fostering a dialogue across target groups. In other research projects CGL already gathered experiences in developing educative, augmented reality-based mobile games. Furthermore, CGL is the german satellite for "Games for Change Europe" and as such, builds the bridge between experimental and applied research in the field of transformational game design. www.colognegamelab.de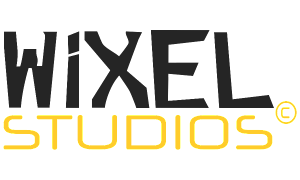 Wixel has long been invested in the future of our children through its initiative SpicaTwins, which has aimed to fill gaps left by aging school curriculums and modernizing them at an institutional level. They have taken their years of experience in Game Design and Development and integrated core school lessons into the courses they provide, teaching STEM while integrating art and Game Design. Wixel are also in a unique position to help due to their proximity and familiarity with the Syrian Conflict, as well as witnessing first hand, the plight of 1.6 million Syrian Refugees in Lebanon, our cultural brothers and sisters, who have been left without a home.For more info http://www.wixelstudios.com
Video Games Without Borders (VGWB) is a non-profit organization that maximizes video games positive contribution to society. Since its creation in Spain in 2015, VGWB has built an online community of volunteers from both developed and developing countries, involving all sort of talents from veterans to students. VGWB will coordinate the development and the field testing with the ambition of building a game system that will be re-useable for other languages and in other humanitarian crises in the future. VGWB will also be the main point of contact for the NGOs with whom the consortium will collaborate. Check VGWB website for more details: https://vgwb.org.