2014 has been a very special year for all of us: the year in which VGWB was born! 🙂
We started this adventure with lot of enthusiasm and optimism, but still we had to find our path to the unknown and we were well aware it would not have been easy. We made big progress in less than 3 months and we are now ready to start 2015 from a much stronger position.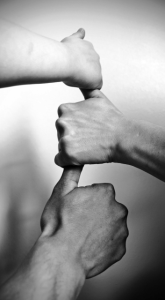 Let's remind ourselves what we have achieved so far:
the team of founders is complete and united around a clear vision
a full analysis of what`s already on the market (about video games and charities) has been done and, in same cases, we have already established the basis for future collaborations
the bureaucratic path for the creation and registration of the non-profit organization has been clarified, even if the official step will happen at the beginning of 2015
VGWB website is online and, even if still incomplete, it has been very useful in collecting valuable feedback from professionals all over the world
a start-up strategy was put in place and we already have few candidates as pilot projects
several people are already helping us with their feedback and suggestions
We are proud of what has been done and we are looking forward to walk a much longer way in 2015. Because there's lot more to be done: that's why we need your help!
Please have a look at the new Help Us section and join us…
… the more we are the better 2015 will be.
Help us make 2015 a happy new year. For real. For everybody!